Position Profile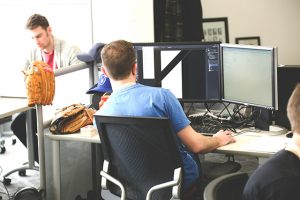 The DTP Specialist completes the DTP steps required in a localization project. Project tasks include evaluation, preparation, formatting, PDFing, delivery and back up of the project files. Project deliverables range from technical docs (online & offline) to brochures and art files.
Main responsibilities
· Assisting the Production Team with DTP Tasks – OCR, Recreation, Desktop Publishing of Adobe Creative Suite and MS Office documents, etc.
· Assisting the Software Development Team with Web Design tasks
· Design and development of online and offline marketing materials
Main requirements
· Knowledge of Adobe Suite – Photoshop, Illustrator and InDesign are a must
· Knowledge of ABBYY FineReader
· Knowledge of MS Word, MS PowerPoint, MS Excel
· Instinctive design ability, developing layouts, graphics and illustrations swiftly and with ease
· High attention to detail
· Spoken and written English
· To communicate effectively and work in a structured way
· Ability to work with tight deadlines
What we offer:
– Competitive rates
– Potential for career progression within the team in Plovdiv and our other offices worldwide
– The position is Freelance so you can work from your home or wherever you are
If you have what it takes for the open position and you are not afraid of the challenge ahead, we want to hear from you. Please, send your short cover letter and resume (CV) in English. We look forward to hearing from you.
Fill the form below to apply for this position.