1. Payment Options
One of the biggest challenges for freelance translators is late payment and substantial international wire transfer fees. 1-StopAsia offers flexible payment terms with various options for translators to receive payment promptly without any collection fees.
We promise that all our translator partners will be paid on time. To guarantee this, we always send minimum payments 1 day earlier than the due date. If you have any invoice that wasn't paid 1 day earlier, please contact us at ap@1stopasia.com. We will check the record and make sure that you receive payment on time.
PAY NOW (NEW TRANSLATORS)
For some projects, we may pay the invoice within 7 days, especially for new translators who have worked with 1-Stop either less than 6 months or less than 5 jobs, or the payment for the job was less than $150. There can be delay of payment if we need to return the job due to the quality issues.
EXPEDITED PAYMENT
For some high-volume jobs or if you are in urgent need of payment, we can pay the invoice in advance before the due date with a small deduction (in this case, you will need to sign a form and send it to us or you can also sign the form before accepting the job).
NO PAYPAL FEES
We help you not to pay any fee for accepting money on your PayPal account. To receive this benefit, you need to have a USA Skype account and to have worked with us for minimum 30 jobs or more than 2 years. In this case, you are required to sign the form in advance.
NO WIRE TRANSFER FEES
For translators living in Korea, China or the USA, we will send the money directly to your bank account so you won't have to pay any extra fees. The company will cover wire transfer fees.
STANDARD PAYMENT
In normal circumstances, our standard payment term is 30 to 60 days. For example, if a job is completed within January, we process the invoice by Feb 10th and pay at the end of February by company checks. If you are unable to accept company checks issued by US banks, then there are other options.
2. International Wire Transfer Fees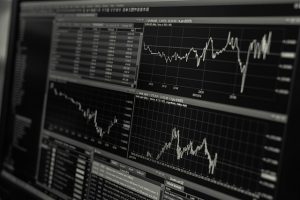 International money transfer is becoming more complex and difficult, largely because of the strict legislation for preventing money laundering. Even worse are the high transaction fees. We recommend our translator partners not to use international wire transfer for receiving payment. If you have to use wire transfer, we provide options for you to avoid the fees. You may consider using the services listed below.
(Use accordingly) There will be some tips on each recommended website when you find the links below.
1. Paypal.com
2. Payoneer.com
3. Exchange Rates And Foreign Currency
As a US based company, 1-StopAsia pays our translator partners in USD. When we wire money to our translators living outside of USA, we always send in US dollars and the money will be exchanged to local currency of our translator's country bank. If we send in local currency from the US, the exchange rates are too high, resulting our translators to receive less in payment. For translators in Korea and China, we send in local money by using the official exchange rates.
4. Tax
US based – We do not deduct any tax at the end of the year we will issue IRS 1099 form and mail it to the address we have on file.
Non-US based – We do not deduct any tax, but you must complete and return the W-8Ben form in advance. You are required to observe your country's tax law.