Position Profile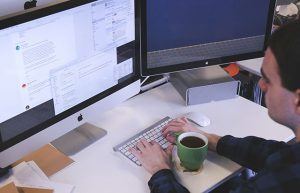 We are expanding our office in Plovdiv and we want to strengthen our position in the market. We are looking for long-term committed candidates who are able to take responsibility for their actions and achieve results.
We want to make our family bigger – JOIN NOW! Become an Account Project Manager in our team!

Your main duties will be:
• Assisting with outsourcing projects to linguists that are located in the client's time zone by preparing files for translation, double-checking the client's instructions, and sending handoff emails to our production team, making sure that the instructions are clear, concise and easy to understand.
• Maintaining and developing professional relationships with both clients and linguists
• Coordinating project activities with our linguists
• Following the project schedule and ensuring that our deliverables are sent to the client on time
• Supporting the project's teams
• Maintaining a high standard of quality and consistently improving your abilities
Our requirements:
• Willingness to learn
• Excellent communications skills in English (both speaking and writing). You'll be communicating through e-mails 99.99% of the time – you won't be expected to talk to clients through a phone or Skype unless you prefer to do so
• Excellent organizational skills
• Ability to multitask and to work under pressure with tight deadlines
• Good computer literacy and experience in MS Office
• Being an adaptable team player
Advantages will be:
• General computer knowledge (especially on Windows operating systems). The more time you've spent working on desktop or laptop computers, the better
• Experience with software, video games, or anything that requires you to problem-solve and make quick decisions in real-time
What we offer:
• A competitive salary and additional social benefits
• Potential for career progression within the team in Plovdiv and our other offices worldwide
• An environment filled with highly motivated and friendly individuals
• Work time: Monday to Friday 10:00AM – 07:00PM

If you have what it takes for the open position and you are not afraid of the challenge ahead, we want to hear from you. Please, send your short cover letter and resume (CV) in English. We look forward to hearing from you.
Fill the form below to apply for this position.