Project Manager with English
Position Profile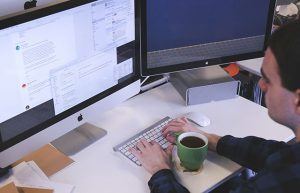 Project Manager need to assist with outsourcing projects to linguists that are located in the client's time zone by preparing files for translation, double checking client's instructions, and sending hand off emails to the production team with easy and clear directions without any confusion.
Main Activities:
– Maintain and develop a professional relationship with the clients and other linguists;
– Coordinate project activities with our linguists;
– Follow the projects schedules and ensure that the project's deliverables are always on time;
– Supporting the projects teams;
– Maintain a high quality of work;
– As you will be the person representing our company with our English clients, a high English language proficiency is required.;
– Online marketing in English social medias.
Requirements:
– Excellent communications skills in English (spoken and written);
– Excellent organizational skills;
– Ability to multitask and to work under pressure with tight deadlines;
– An ability to understand and get to grips with unfamiliar software (CAT tools and DTP applications);
– Good computer literacy and experience in MS Office;
– Being an adaptable team player.
Advantages (Not Required):
– Knowledge of CAT-tools. File preparation using CAT-tools (e.g. Trados Studio);
– Knowledge of DTP applications;
– 2 years of previous experience on a similar position.
What we offer:
– Competitive salary and additional social benefits;
– Potential for career progression within the team in Plovdiv and our other offices worldwide;
– An office location in the heart of Plovdiv just next to the Roman Stadium;
– Work time: First shift: 10:00 am – 7:00 pm. Second shift: 6:00 pm – 2:00 am
If you have what it takes for the open position and you are not afraid of the challenge ahead, we want to hear from you. Please, send your short cover letter and resume (CV) in English. We look forward to hearing from you.
Fill the form below to apply for this position.